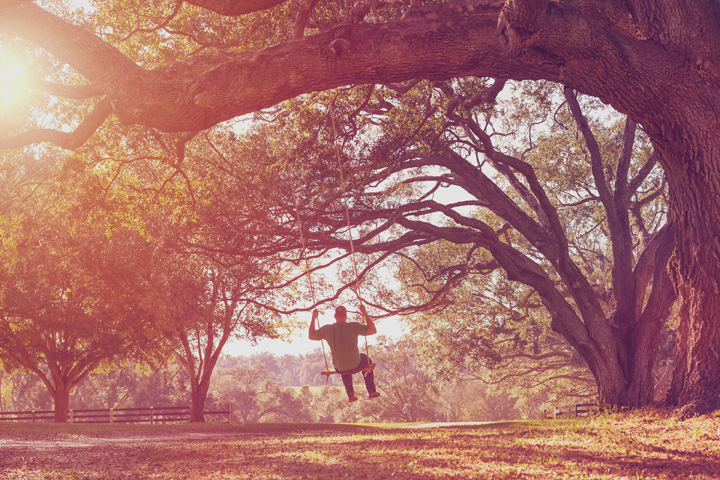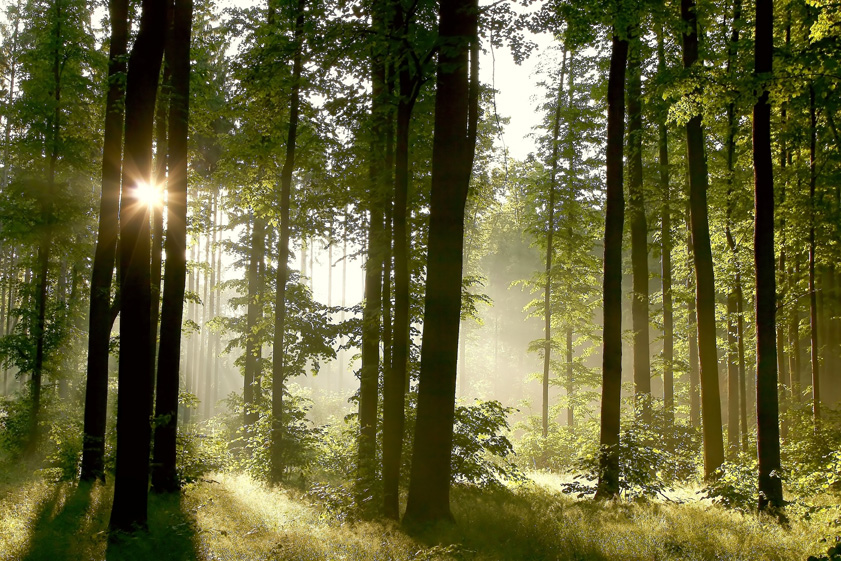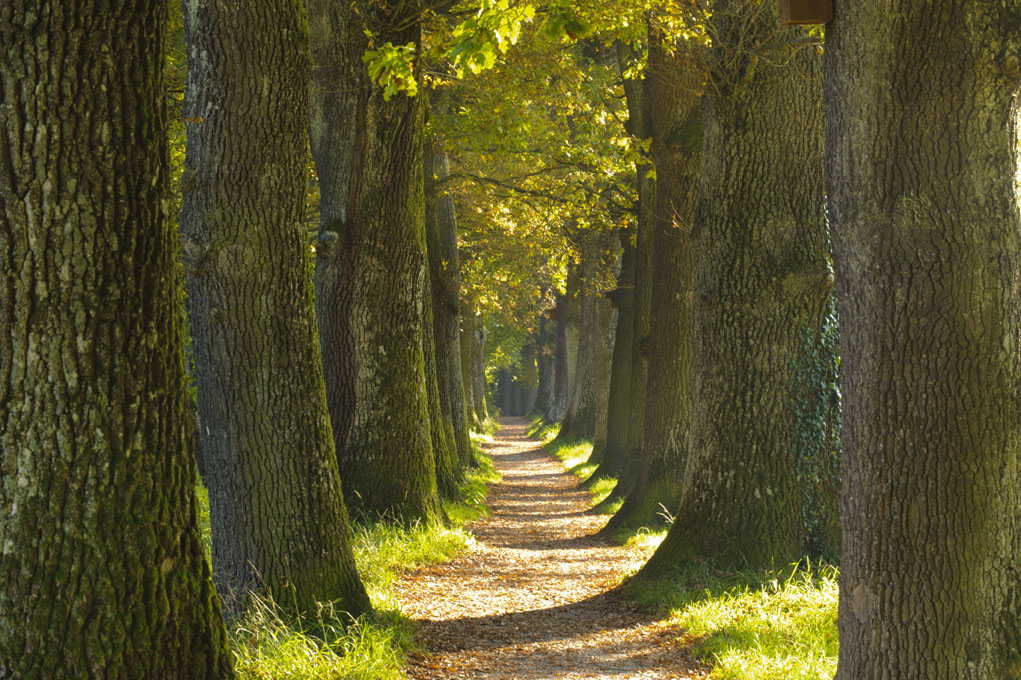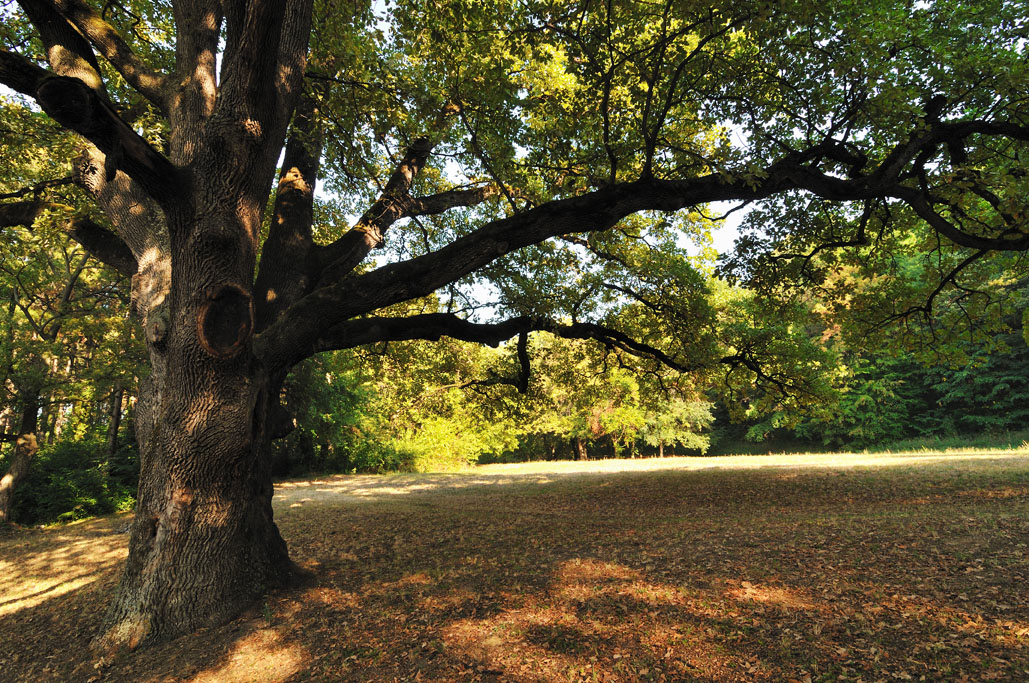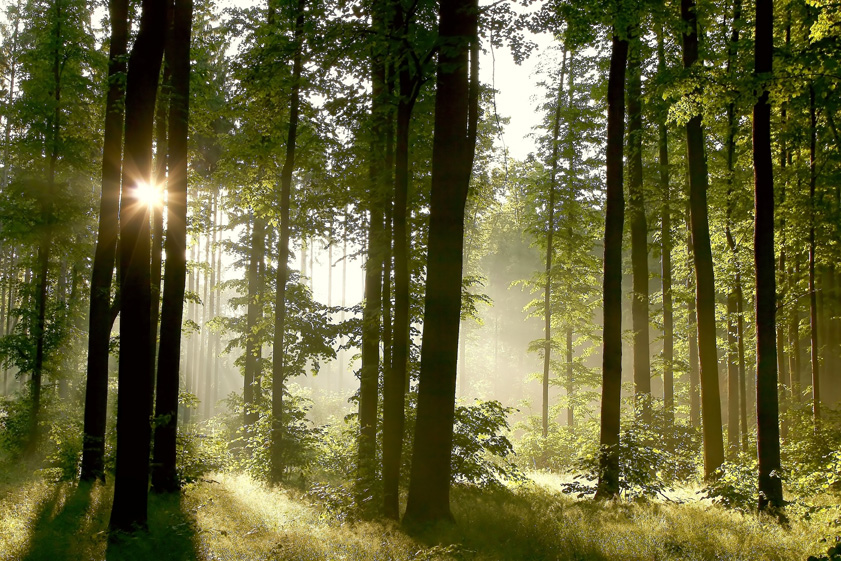 Work At the Speed of Fun
Everything is energy, even in business. When you manage and optimize the energy of your business, work goes easier.
Utilizing our proprietary Find, Fix and Focus℠ process we accelerate your productivity, communication, and revenue generation all while decreasing your stress..
Resolving quantum energy dissonance for all departments, employees, vendors, customers, prospects, facilities, and more is the high performance means to achieve your company's greatest excellence and work at the speed of fun℠.
About Us
How It Began
The puncturing sound and physical sensation of the pencil point through the vinyl seat cushion was mesmerizing. Everything inside me said "do it again... and again... and again." If you love popping bubble wrap you may have an idea of what I was feeling... So I kept poking holes in the seat cushion of our kitchen chair until my mother caught me. I was four years old.
The intensity of her anger seemed a little much as I wasn't just poking random holes in the cushion. I had thought this through and was making a flower.
Before I could outline the petals and leaves I was stopped. That chair with the unfinished flower that looked like a lollipop was banished to the basement.
This was a sign of things to come! I've been poking at things ever since. But, not simply to punch holes. My fascination is with breaking through barriers, to discovery, where one would say "what if___?" What if we tried it another way?
What if we looked at it from a different direction? …. That is the beginning of creativity – thinking outside the box.
Hi, I'm Barbara Robins, The Energy Optimizer and founder of Happy Business Results, Into This Moment Training, Healing Is Fun Sessions, and Freedom From Captivity AAPs. For more than 20 years my passion and focus has been to accelerate transformation in a way that is fun, fast, powerful and easy for you. I help you master your skills, bring your business to its full potential, and pave the way so you fully express your life's purpose.
I welcome new clients and students who are exploring their potential.
Thank you for dropping by!
How Can You Find Out More? Visit my contact page to ask a question or leave a comment. You can also visit my Main Site (best viewed as desktop site) for lots more about the products and services that will help you to maximize your business' potential, and fully express your gifts and abilites so you live the life you are deeply excited to live.
Happy Business Programs
24/7 Building Clearing
Deleting Negative Imprints
The energy signature of people and their emotions remain in your building after they are gone. This program is like an energy cleaning lady and continuously cleans your building of what they left behind. For any home, office, school, hospital, factory, cruise ship, hotel, etc.
to 2000 sq ft
to 5000 sq ft
to 10,000 sq ft
to 25,000 sq ft
Greater than 25,000 sq ft
---
The Power of Your Intention
Our Intro Report
How to instantly feel better anywhere and at any time.
Some of what you're discover in this printable ebook:
- How we unknowingly disempower ourselves. The solution is so simple you'll love it.
- Easy, fun and joyful techniques that make energy optimization possible for anyone and everyone.
- How to move forward in your life without leaving the comfort of your home.
Bliss Your Business Corporate Wellbeing
Live Custom Sessions
Contact us for details about this program.
---
Your Perfect Pitch
Elevator Speech Optimization
We bring you into alignment with your authentic message so you can find and speak your perfect elevator pitch (30 second answer to "What do you do?")
Contact us for details about this program.
---
My Shining Life
It's not enough to have the right product, knowledge, and timing. You have to be the right person to truly be successful. The My Shining Life program clears the bad roots and optimizes your good ones so your life and business will shine.
My Shining Life is a monthly group distant energy optimization session that covers your emotional, physical, financial, spiritual, and relationship wellbeing. It is simulcast on the phone, skype, and internet. 30 minutes of wellness optimizations are sent to you each month. And you don't even have to be on the call to receive the optimizations :) $10/month auto-charge.

Receive our Newsletter
The Conversion Optimizer!
Profit/Non-Profit Campaign Optimizations
The Conversion Optimizer is a systemized energetic process to enhance results for fundraising and promotional campaigns.
It boosts your prospects clarity and understanding so they are more able to quickly decide to support your efforts.
For details about this program please contact us.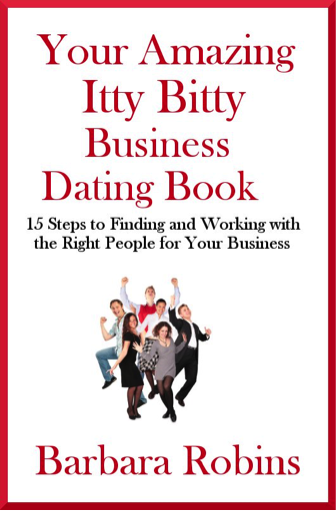 Coming Soon
Your Amazing Itty Bitty Business Dating Book: 15 Steps for Finding and Working with the Right People for Your Business.
It's not enough to have a mind for meetings. You must have a meeting of minds... and heart.
Testimonials
"So advanced, so good, so unique you can't explain it"

Berny Dohrmann, CEO
CEO Space International, Inc.


---
"Brilliant Energy Healing Work"
Barbara Robins does brilliant energy healing work. She has been instrumental in my healing certain stubborn gliches in my psyche - painlessly and immediately. I can't tell you exactly what it is she does, only that she does it and it works.
Libbe HaLevy, M.A. Certified Life Action Coach

---
"Streamlined Our Work "
In 2006 I worked with Barbara on her branding and website designs. All the while we worked together, I was impressed with how Barbara helped streamline our conversations by doing 'energy corrections' silently in the background. I was so impressed, I purchased the abundance recording and use it whenever I need a little extra $$ in the bank. Barbara is magical!
Julia Stege Branding Artist, Website Designer, Internet Marketing Maven GraphicGirlz.com

---
"Disturbing Thoughts Disappeared"
Dear Barbara: I wanted to let you know that the healing you did for my patient was awesome!!! After our first session the voices in his head decreased by about 80%. He was able to realize with clarity that he had not harmed or humiliated anyone. This is the first time he feels free of those voices since he was diagnosed with obsessive-compulsive behavior. Thanks a lot and hoping to work again with you to help (name removed) clear himself completely of the voices.
Love, Tita Espinosa, TBM, NET Queretaro, Mexico
---
"Barbara Ranks Among the Top 5 Healers"
I have been working in the Energetic Healing field for over 9 years and I have never encountered a healer with such speed, integrity and skill as Barbara. She definitely ranks among the top 5 I have ever encountered and I include in that list the miraculous surgeon Rubin's Fair of Brazil (John of God.) She tells some of the greatest stories of energetic healing I have ever heard, and I learned a lot from our work together.
Love and Light, Leigh Russell Jr.
---
"My Energy Level Rose Dramatically"
The distance healing session with Barbara was amazing. As soon as I thought of an area or problem, she was there. I realized this when I would mention something & she would say she is working on it. The range of her healing abilities is very broad from clearing past lives, to working on physical & emotional problems. I have suffered from fatigue for many years. Barbara was able to raise my energy level to a very pleasant & joyful level. She is also a woman of integrity & a joy to work with.
K. Dahl

---
"Eliminating Back Pain Saves Wedding"
Dear Barb: Thank you so much for the work you did for me yesterday. There would have been no way I could have performed as I did had you not helped me. I was able to help carry some of the lighter equipment but even better I was able to wear a heavy battery pack around my waist from 3 to midnight to power the camera to take the pictures. This is enough to give back strain on a good day. I was able to stand on the ladder as well as kneel on the floor as needed. The bride would thank you as well if she knew how you made her wedding album something special instead of just barely adequate. I as well as other healers had been working on my back and taking pills for 30 hours and wasn't able to get it to the point needed to do the job. Thank you again.
Nancy A. of Des Plaines, Illinois
---
"She has Touched my Life in a 24 Hour Period in Ways that no Self-Help Book, no Praying, no Friend, no Counseling, Has Ever Touched Me."
I met briefly with Barbara in a chat room. Because I am such a skeptic I requested she discuss aspects of her work with me on an IM as I didn't want to seem argumentative or disrupt the room. I have to admit that I was very surprised at the openness and authencitity of her responses and in the last part of our conversation she revealed that she had done some 'healing work' on me as we were speaking..
Even so.. my skepticism was with me and although I was feeling relieved (noticed a slight headache and dizziness, but tension in my body and anxiety were reduced I would say about 80%). She then proceeded to tell me things that were out of 'alignment' in my body.. things I did not disclose to her in ANY way during our conversation.
Still being skeptical... I told her I wanted to wait and see how I 'felt' a day or two later. I admit I had a very hard time admitting that I was reallly feeling relieved.. that I felt better .. more relaxed than I had felt in years!!!
Its now been 24 hours.. and I have to admit.. that this feeling is staying with me.... I don't know how to describe it... it's a Peace... it's as though I have been completely released from the burdens I was hanging onto..but couldn't let go of.. I feel "love"....
I don't know what others' problems are.. but I know that I have suffered for many years with pain .. pain psychologically and physically... I am reading the recommended books that were offered to me during our session..
I can't recommend highly enough the work she is doing. I have no way of explaining.. but I know.. that God's hand is upon her.. in ways I probably cannot understand... I just feel blessed that through her 'gift' from God.. and through her willingness to open herself up to HIS healing powers and grace.. that she has touched my life in a 24 hour period in ways that no self help book, no praying, no friend, no counseling, has ever touched me... May God continue to Bless her.. and Keep her on the straight path.... KW

---
"All my Projects that weren't good enough before got Approved by the Bank. "
Goodness gracious me, this lady is awesome. I had a personal session with her through her Awesome Healing Mp3s named "The Missing Key to Success." I tried those Mp3s for 3 weeks and Boom, all of my Projects that weren't good enough before I played those Mp3s were clicking and soon got approved. And after 3 weeks I got an approval letter from My bank for about 2 Million US Dollars. Making it about 4 Million combined this year alone. Isn't that awesome! I request everyone whomever they are, before submitting your projects for a Loan Propoasl please play these Mp3s & I guarantee you will sing along:-)
She is a beauty in her work and looks. I am very impressed with her, and her knowledge on Healing. At one point I remember Leigh Russell Jr. saying thru a letter to Dr. Kam Yuen refering her as among the Top 5 Healers, but that is to little. I believe she is One of the best you can ever find. For me she is No 1 for sure.
One thing that attracted me is how easy and effective this Healing is. I am sure to buy more from her in the future. This Lady is far ahead of others in Healing and her technology know how. She is Awesome!! Thank you once again for your contribution to the Human Race. May God bless u a 1000 fold more!!!!!
I am gald I meet her online. Blessed be. Regards,
VIJAY MENON (INDIA )